LCWR Assembly 2012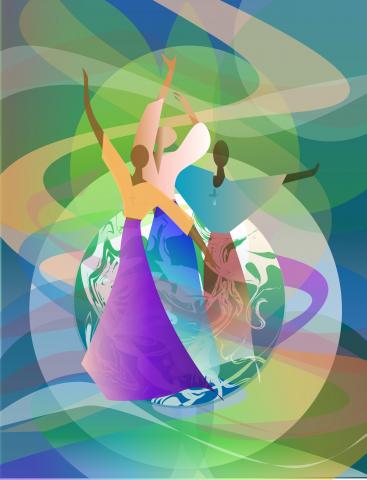 Tuesday, August 7, 2012 to Saturday, August 11, 2012
St. Louis, Missouri
Mystery Unfolding: Leading in the Evolutionary Now
Keynote speaker: Barbara Marx Hubbard
Panelists:
Tom Fox
; Jennifer Gordan, SCL; and
Jamie Manson
Registration materials for
LCWR members and associates
are available in the Members area of this website.
Every August, LCWR holds a national assembly of its members. This gathering provides members with opportunities for education, reflection on issues pertinent to religious life leadership, networking, prayer and celebration. The assembly also provides time for the members to vote for officers and on resolutions.
The assemblies are open to members who may participate fully in all aspects of the assembly, associates who participate without vote, and guests invited by the conference.
The assembly is moved to various sites around the country.
Catholic theology inspires LCWR keynote speaker
Aug. 06, 2012
Barbara Marx Hubbard, an evolutionary thinker who is to speak this week before the Leadership Conference of Women Religious, is not Catholic or part of any mainstream religion. But she says she has faith in the future.
She will bring this message of hope to LCWR when she delivers the keynote address at the organization's annual meeting Tuesday through Friday in St. Louis. The audience is likely to still be reeling from the criticism in a Vatican assessment that has shaken communities of sisters throughout the country.
"It's a message of hope, of cooperation and alignment," Hubbard said of the ideas she will explore in her speech. "How can we align that impulse to the deeper impulse of Christ in evolution, of God in evolution?"
Hubbard, who spoke recently in front of a couple of congregations of Catholic sisters, said she felt that her impulse to look toward the future and toward evolution was aligned with the "spiritual impulse of faith and trust and love" that she sees in the sisters, who are always working to meet society's needs.
"I felt that they were true evolutionary leaders," Hubbard said, describing a
"sense of synthesis and synergy"
she saw in the sisters. "I felt, in some respects, that I had come home, to a family."
Sr. Annmarie Sanders, LCWR's associate director of communications, said the organization invited Hubbard to speak in order to get her perspective "on the context of the world in which women religious are living and ministering."
But Sanders added that Hubbard's is "one among many perspectives women religious would be considering as they [look] to the future of this life and how the life can best serve the needs of people today."
Sanders, a member of the Congregation of the Sisters, Servants of the Immaculate Heart of Mary of Scranton, Pa., serves on NCR's board of directors.
[Continued...]
Nominee U.S. Democratic Party Vice President
Sadly, Evolutionary Theology has trapped other "Catholics"
What the Vatican says about the "New Age" Movement